No matter how often we declutter our kitchen, we still end up with cluttered countertops and disorganized cabinets. Here's the thing, if your items don't have a proper home, you'll always be stuck in this cycle. Organize- and declutter- your kitchen once and for all!
1) Make your blind corner work for a living with the 5370 "The Cloud" Organizer
2) Clear your countertops with the 4MR Mail Organizer
3) Organize all those drawers with the trim-to-fit 4WUT Utensil Tray Inserts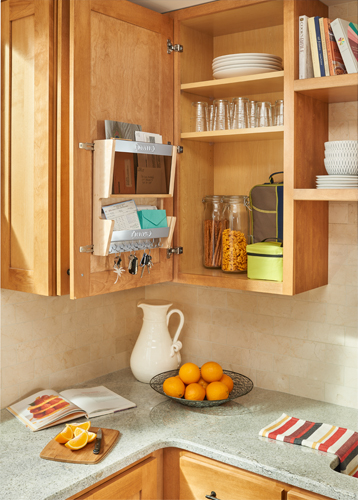 17-19) Fillers. Utilize that dead space between cabinets!